Concealing illegitimate Pal. Auth. stamps by a sticker chap. 4f
Three stamps affixed on the envelope ,sent by registered mail on 8.Nov.1995 from the post office of Dir El Gusun ( First day,, opening , of the Office) . The stamps contradicted the agreement with Israel . To mend this violation the Pal. Auth. post took action to correct the matter by covering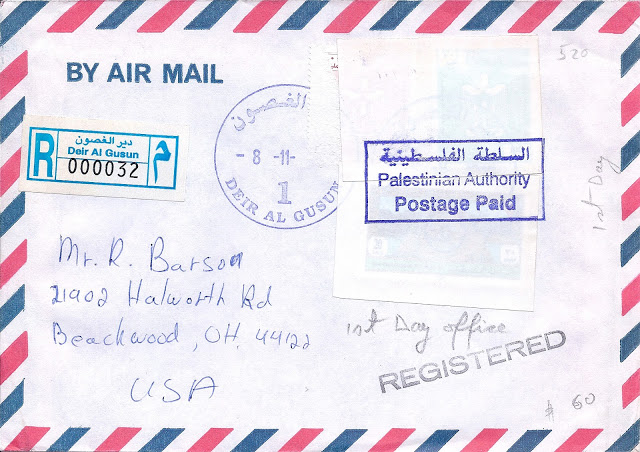 the stamps with white stickers , tying them with a cachet reading ": Palestinian Authority - Postage Paid" .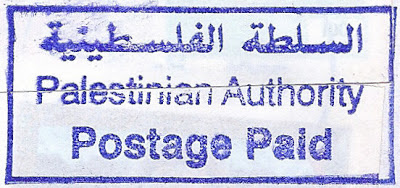 Closer look at the hidden stamps reveals three non legitimate stamps :
1. 400 Mils stamp of the Eagle series .
2. 100 Mils stamp of the Eagle series
3. 20 Mils stamp of the Landscapes series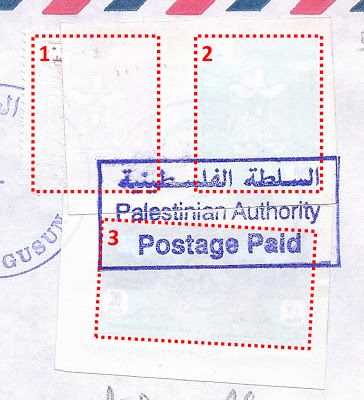 The postal clerk kept carefuly to hid the stamps . But as the left edge of stamp Nr. 1 was not covered well by the label , he tear it . The envelope posted to the U.S. , and delivered three months later .