Christmas series of the year 2000
The series of stamps , issued in December 1999 ,, to commemorate " Christmas 2000 " , was issued in two editions , which only one of them sold over the P.A. postal counters . Usual stamps were printed in four colors :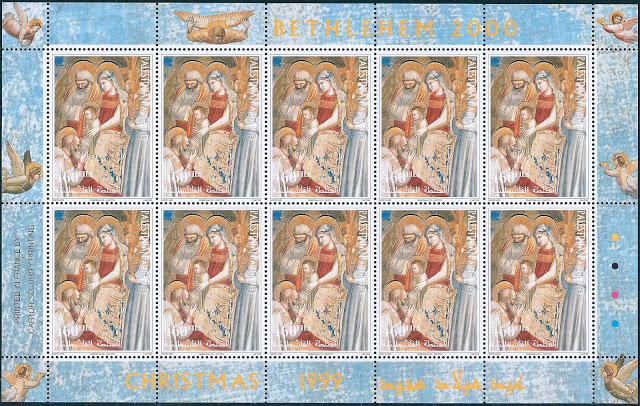 Festive stamps which were printed in Five colors , including silver .. Additional silver color print appears only on the right stamps side of the sheetlets . . The upper right stamp with a silver denomination and the lower right with a silver spot added to the "signals" on the right margin . This edition was NOT available for sale at the P.A. postal counters .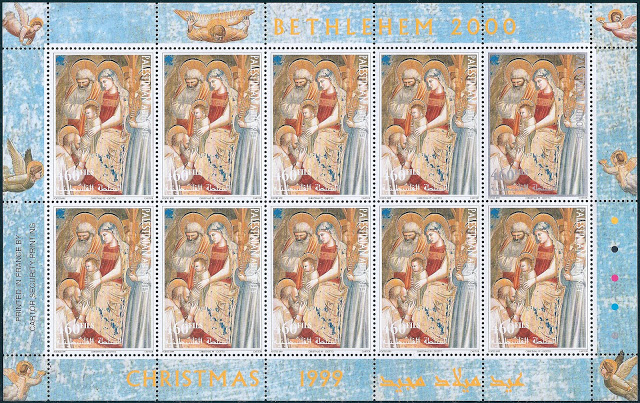 A comparison of the location of the "signals" points , printed on the lower right margin of the sheet , suggests that this is not a silver overprint added to some of the print edition . If that was the case, , the usual four points would appear in the same position on both issues . For the silver edition entirely new plates were prepared .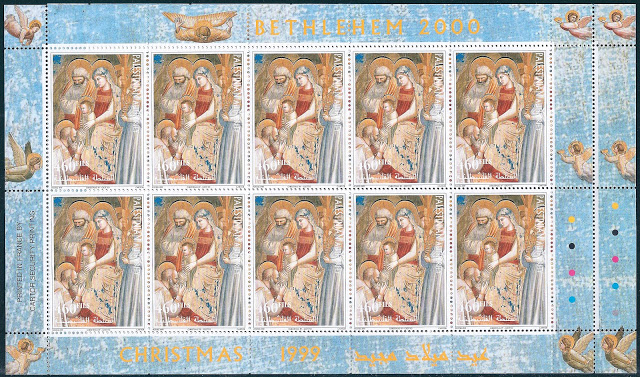 An example of the First Day cover of the regular stamps .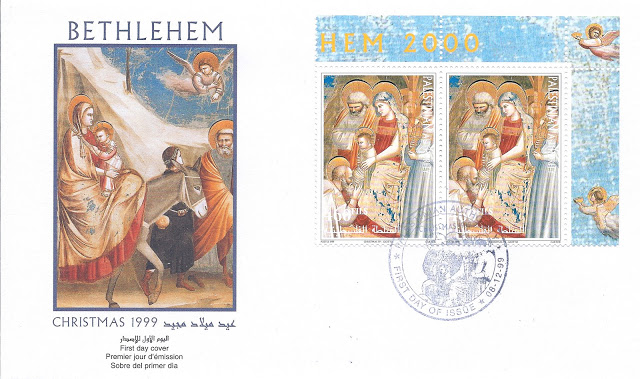 An example of the First Day cover of the stamps with the "Silver" color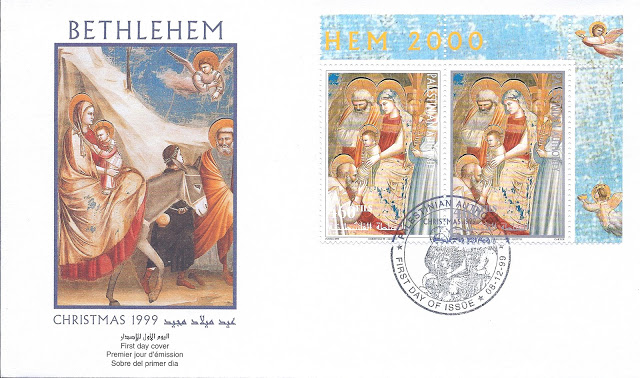 The stamps issue of which their official 1st day was 8.Dec.1999 , began to be sold at Pal. Auth. postal counters , a few days earlier , allowing preparation of local "First Day" covers already on 4.Dec.1999, four days earlier than the German made printed FDC's .